Building a business can be a tough job for an average human being. But one thing that we can do is learn from other's mistakes and apply that to our life and business. Building an online business in 2020 is still simple, but people tend to overcomplicate things. When it comes to building a business you truly need patience and work ethic to make it work and that is something that a book can't really teach, you need to go out there and start somewhere. Start taking action step by step so you can finally achieve the life of your dreams in 2020. That's why we created a list of 10 books about building an online business in 2020.
In this article, we will show you 10 books about building an online business in 2020 without wasting any time. Creating a business is still a big process so learning and applying while failing is something you should do before seeing any signs of success in your business. Let's start with our list of top 10 books about building an online business in 2020.
Expert Secrets by Russell Brunson
Expert Secrets is a book that covers a lot about building an online business through systems and processes. Russell talks about selling information products online such as courses and info-products like e-books etc. This book is great because Russell actually talks about leveraging info-products to grow an existing company. There are a lot of takeaways from this book and one is that in order to grow a company with info-products you need to be creating a movement, a mass movement. Russell talks about being a leader, your business culture and overall building a solid foundation for your company.
In the book, he also talks about his product, Click Funnels. Since he is the owner of Click Funnels it would be strange if he wouldn't at least make a section in his book about Click Funnels. Click Funnels is a really good software that you can use to create landing and sales pages for your info-products. He talks more about strategies, webinars, launching products, etc. This is a great book and one of the most popular books for creating your first successful business online. With this book alone, you can start a business online and scale it. The information in this book is top-notch.
$100 Startup By Chris Guillebeau
$100 startup is a great book especially for anyone who is in need to start a business in 2020. This book shows you how to break free from your daily 9 to 5 job and how to create something amazing. The author in this book, Chris shows you that you don't need to have a lot of capital to start a business. He also states that $100 or less is enough to turn your business into a full income, thanks to the power of the internet. In this particular book, Chris made a case study of 1,500 people who've made $50,000 or more with their investments (often less than $100 investments). His focus is on the 50 most interesting cases. He talks a lot about why most people need low capital and how to actually build a business with 3 major steps. This is probably the best book you can get and it will be like an investment. Investment in yourself. Start 2020 with a great book, this is definitely one of our top 10 books for 2020.
The Conversion Code By Chris Smith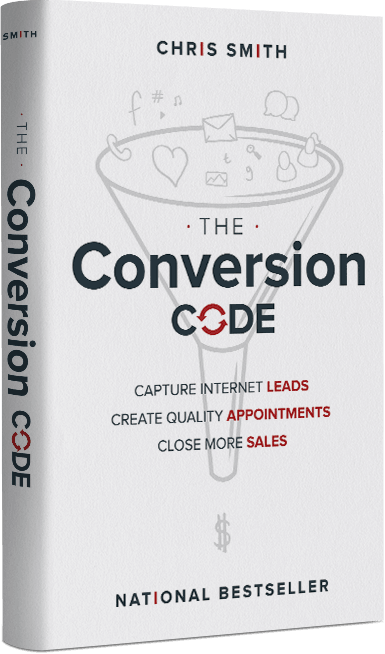 You want to increase your sales? You want to capture more leads for your online business? This book is for you. The Conversion Code provides a step-by-step blueprint for increasing sales in the modern, internet-driven era. The book will teach you how to capture the attention and how to turn that into revenue. This book is definitely one of the best books for creating online revenue and earning money online. Why? Because it actually teaches you something that is a major key in every business and that is lead conversion and capturing new customers/clients. If you ever want to go into a marketing world and you certainly need that for your online business, this is the book for you. It shows you the strategies behind conversions. The author of the book, Chris also shows you how he uses Facebook advertising to capture leads and how that type of advertising is the most effective in today's world.
Everybody Writes By Ann Handley
If you are a blogger or you want to create content for your online brand or something like that then this book is definitely best pick for you. The author, Ann Handley shows you how to write and create high-quality content online and how to drive the attention of your potential customers. The author also talks about how to apply some of these tips in order to create better content for your audience. The author, Ann Handley is a columnist for Entrepreneur magazine and she was also listed by Forbes as the most influential woman in social media. Definitely one book that everyone who is making content online should read.
One Hour Content Plan By Meera Kothand
Again, one of these books for people who are focused on content marketing. This book is for anyone who is into blogging and content marketing world. This book talks about generating quality content for your media's. It's about creating and generating content ideas for compelling blog posts in your niche. If you are in that loophole of not knowing what to write and feeling lost, this book is for you. It's definitely one of those books that will help you with your content whether that is on blog or just on social media. This book is very similar to the last book we talked about. If you want to start generating more quality content and content that will connect with your audience this is the book for you.
Building a StoryBrand By Donald Miller
In today's world information overload is the new "normal". We live in a world where there is a constant flow of information around us. This book will teach you how to market your brand through that even if your customers are suffering from a lot of information, the author of this book, Donald Miller will teach you how to market your brand by telling stories that your ideal client will want to listen to. This is again one of those books that will teach you a lot about branding, marketing and how to execute your business strategy in the right way. Donald Miller lays out guidelines any company can use to create their own "storybrand". It's about telling stories and this book tells you how to do just that.
Become Your Own Boss In 12 Months By Melinda F. Emerson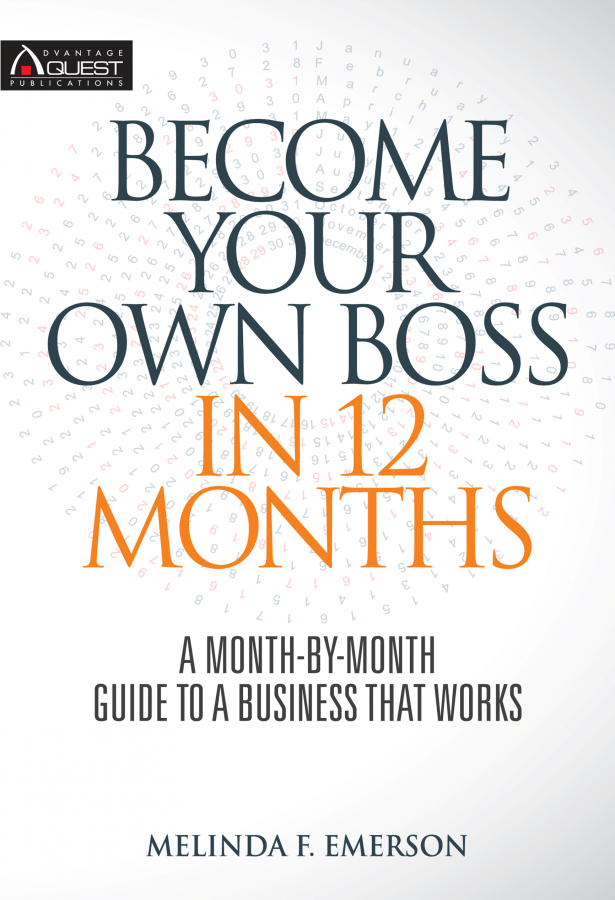 Become Your Own Boss In 12 Months is a month by month guide to creating a business. This is not just another book about planning your business or something like that. It's a guide on how to create a successful business in 1 year and not just that it's a motivation for everyone who thinks that you can't start a business in one year. Whether you are motivated to start a business or you are working 9 to 5 and want to create something on your own, this is a great book to start just that. The author of this book, Melinda will inspire you to pursue your own entrepreneurial vision and to actually achieve success this year. Make sure this one is on your list of books in 2020!
Entrepreneurial You By Dorie Clark
In this book by Dorie Clark, you will find the blueprint for creating multiple income streams in 2020. Dorie gives you advice on building your brand, monetizing your expertise and extending your reach and impact online. You will learn the key elements of building income-producing assets. She also share stories about the most successful entrepreneurs in the field of consulting, coaching, podcasting, blogging and online marketing. The book is definitely a business bible in a sense. It will be your hands-on guide to building your first few income streams and to building your first business. The book is about expanding your knowledge and about side hustles. Why they matter and why you should start today. Definitely one of the top books to read in 2020.
This Is Marketing By Seth Godin
We all know that marketing is 90% of any business out there. In order to master marketing, you need to know how to do it in the first place. The author, Seth Godin talks about the idea of stealing from your competitors to broaden your market share. The book is about spreading ideas and making an impact with your business in the world. Seth also talks about asking the right questions when it comes to customer service and when it comes to building a connection with your customers. The author talks about the importance of understanding customers, making a change in people's lives and building a brand. For everyone that are struggling with marketing and getting new customers and clients for your business, this is for you. This is one of the books for everyone that are trying to earn money selling products and services online.
Side Hustle By Chris Guillebeau
The last book on our list is a book from Chris Guillebeau. He also wrote a book on our list called The $100 Startup which is also a great book to read if you want to start an online business in 2020. This book "Side Hustle" is a really good book for everyone because it shows why everyone should have at least one side hustle. If you're working a 9 to 5 and you really love it, it's okay to have a side hustle to earn even more. Income means more options and more opportunities. More and more people are developing side hustles and even more people are creating big businesses because of their side hustles. It's about having more options and about building and creating something in your life. Chris talks about the importance of having a side hustle and gives you a detailed roadmap to creating your own side hustle in just 27 days. This is a very actionable book and one of our favorite top picks for books to read in 2020. A great book with great guides towards building your first business (side hustle).
Summary
That has been our list of 10 books about building an online business in 2020! Reading is good, but without taking any action on it, it's not going to work. After you read a book try to sketch some things on the list of the paper and create a plan for your vision. Creating a plan for your vision and your business will help you to actually take action. You don't need a lot of money to start, if you don't have money to invest in books that's alright, start small and build your way up.
We live in a digital age where everything can be found online. If you don't know how to start a business, google it. If you don't know what business is for you, research it online, start by taking action.