Drake has been one of the top artists in the rap industry for a decade. He's been creating hits and hits time and time again. We can all agree that Drake has one thing that separates him from other rappers and entrepreneurs and that is his drive and hunger after so many accolades, awards and success in his career. He stayed on the top because he was consistent and dedicated to his music, to his craft, but not only that he stayed true to himself and his passion for music. In this article we present you 10 valuable business & life lessons from the musician and a rapper Drake.
He is not just a musician after all. He is an entrepreneur and investor. If anyone asks you about Drake, you already know who he is and what he is famous for. Since his success can't stop and won't stop any time soon we created 10 valuable business & life lessons from Drake that will teach you how to run a business and how to stay on the top of your game even if you're not feeling like success is close.
Surround Yourself With Amazing People
Even when he had nothing in his life, Drake was surrounding himself with the right people. If you see some of his OVO crew right now you will see that those are all his friends and people who supported him when he was no one. It's important to understand that not a lot of people will like what you do, maybe they won't even support you but if you have just a couple of true friends that will support you no matter what, you already have a team that would die for you and your dreams.
Even when Aubrey had nothing to do with music when he was just starting out his friends supported his craft, supported his visions and that's what matters the most. When you win, your team wins and we saw that for many years with Drake's team. His producer OVO 40 and all of his crew are his friends. They are doing business with him, they are traveling with him and they are still supporting his vision because that's what real team is.
Consistency In Everything
After all, Drake is also a human. He is not a robot but he definitely was working like no one else at that time. He was consistent. Pushing records always, you've always saw his songs coming out and collaborations with other artists too. To be honest most of his success is about consistency and quality content. In this last decade Drake was releasing a lot of music, consistently. This can be applied to any business out there, consistency will beat your competition. If you are always showing up, no one can stop you. If you are always determined you will most likely win.
Drake translated that into his businesses as well. His OVO (Octobers Very Own) brand of clothing was also consistent. There would always be new designs coming and new hoodies coming in. All his ventures were consistent. Music allowed him to invest into other assets and companies and that allowed him to create more opportunities for himself. Patience and consistency are what allowed Drake to stay on the top of the charts for so long, business-wise and music-wise.
Don't Let Anyone Bring You Down
For so many years in the rap game, Drake had a lot of "rap beefs" with other rappers. He was so invested into his music and into his craft that eventually there were people that wanted to bring him and his career to an end. He was beefing with a lot of people in the past decade but what separated him from the rest he was very strategic with his moves. Since he was so invested in his craft he was so inspired to beat everyone who tries to bring him down.
Don't get caught up in the negativity, it will consume you. Everyone who is at the top in their industry has enemies. You will have a lot of enemies and they will try to do a lot of harm to bring you down. You will also have haters, but never let anyone bring you down. We can see that after all these years Drake knew that and he stayed true to himself as a man and also as a person. When you are respected, you know you made it. We can definitely learn a lot of valuable business & life lessons from drake.
Attention Is The Currency
Staying relevant for so long, Drake learned that he needed to get as much as attention to his work as possible. Attention is the currency especially in this case. Even if you have a business that you're running right now, that business needs fuel, it needs marketing to survive. That's what Aubrey did and it took him to the next level. His music is basically his biography and in his music he talks about topics that you can relate to and that's what people want.
Know how to attract people to what you do. There is always someone somewhere in the world that will like what you do and if you can find the right audience you will win. Drake found his sound and his versatility and his work separated him from other artists. He just knew how to make a great song, especially a song that was later a hit. That's why he had attention for so long. He was just great at his thing.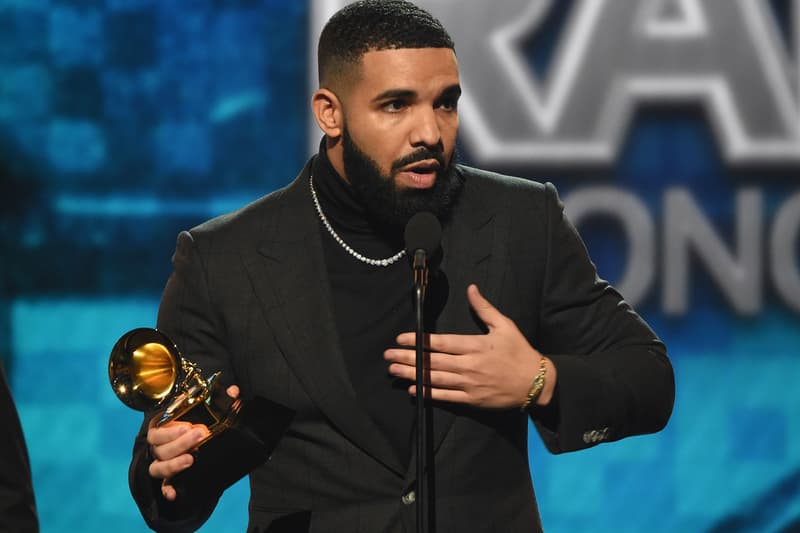 Stay Humble
After all he's been through in his life, after so much success, and after so much money made Drake stayed the same. Being self-aware and being humble is the key. You need to know why are you in it in the first place. Why are you doing things that you are doing? Staying true to himself and being humble is what allowed him to reach that new level. At the end of the day, nothing lasts forever, says Drake. You need to know that you can lose it all one day. Staying humble and being nice to everyone should be your priority because at the end of the day you are no one, just a person who is following his dreams.
Drake has been in the game for so long, he saw the highs and the lows of his business and personal life, he knows how life could change very fast. Aubrey is also a big giver, he gave $1M+ to homeless people, kids and schools in Miami in 2019. Overall he learned a lot of lessons through his life and one thing that separates him again, is his character, his generosity and being self-aware. Everything in life happens for a good reason. It teaches you something. Treat every mistake you made as a lesson to make you a better person, says Drake.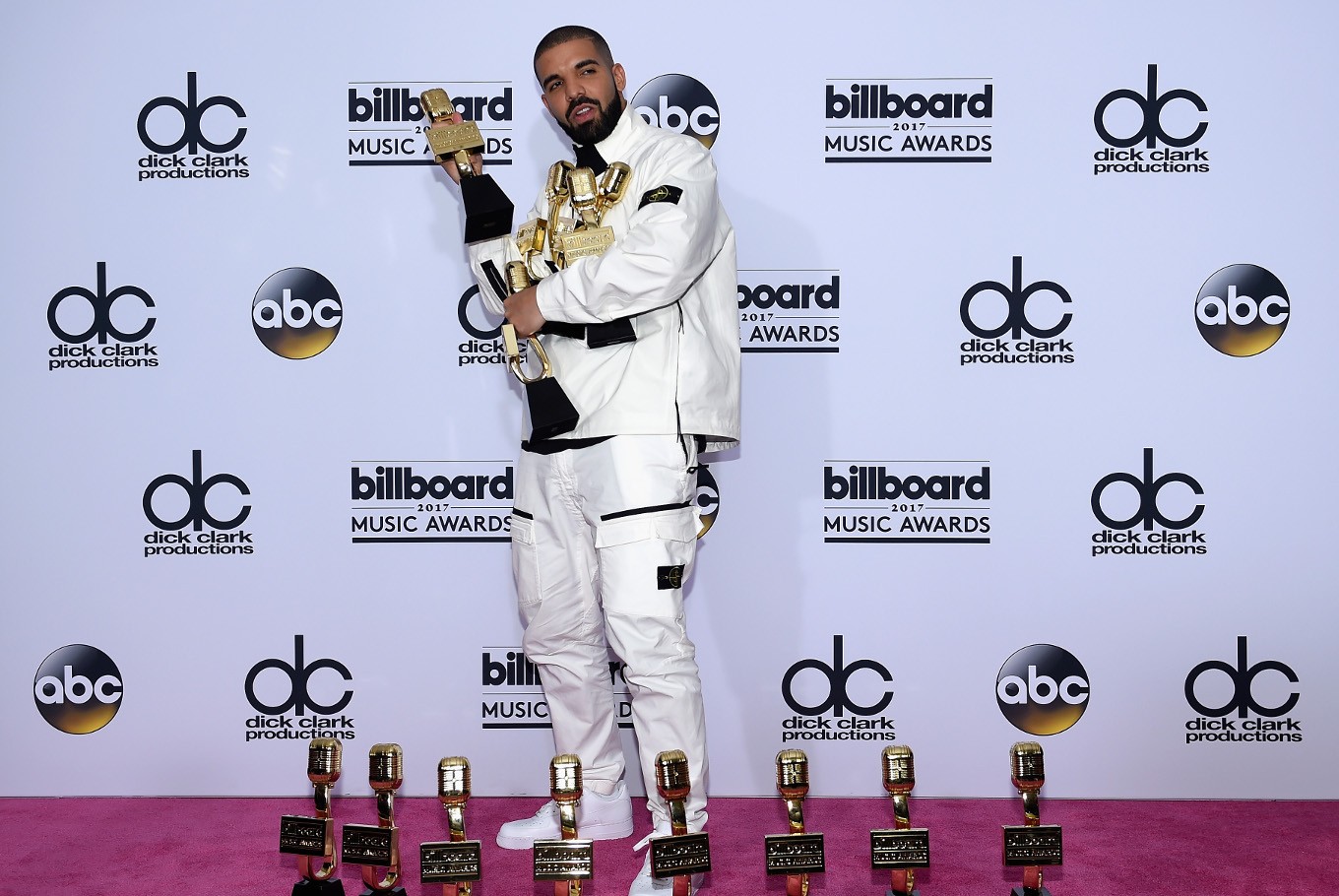 Diversify Your Income
Recently about a year ago Drake invested in "100 Thieves" an eSports team. Here we can see how Drake took the knowledge from building his business into investing in other ventures as well. Not just that, he's been investing a lot in his brand, OVO (Octobers Very Own) which is a popular clothing brand and music label founded by Drake, Noah "40" Shebib and Oliver El-Khatib, his friends. Aubrey also invested in his brand of champagne called "MOD SÉLECTION" along with his other investments like real estate, apps and much more.
This is an important business lesson and that is, earn money and make more money with that money. Investing is important, says Drake. Diversifying your income is also key in any business if you want to get wealthy and if you want to decrease the risk of losing it all. Maybe something happens with your business and if you invested in something that will bring you a steady income then you can rely on that.
Collaborations Are Everything
Just like networking, collaborations are also important. He collaborated with numerous brands and artists in his career. Collaboration and networking with people who you can learn from is the key. We can see that Aubrey has a lot of connections and that's because he connected with a lot of people in the past that helped him with business and vice versa.
Collaborations are important because you are building your brand one step at the time. People can see you from another angle and overall people can see a different you through collaborations. Even if it's not for the music, you can still make good relationships and partnerships through networking and collabing. We can see that Drake is really invested in partnerships and collaborations. He also stated that he signed a $460M Nike contract which is also a great add on to his catalog. This is one of the most important business & life lessons from Drake.
Dedication & Focus
Even through his career, Drake was always focused on what he wanted for his family and his team and that is more success and a better life for everyone around him. That was always the goal and he never stepped away from that goal. It's important to recognize your goals and your ambitions. Aubrey was dedicated to his craft, he stayed focused on his success and failures throughout the years, he never slept on his talent. It's very important to know that because without his determination, dedication and focus he wouldn't be here today.
There is one quote from Drake and it goes like this: "Everybody has an addiction, mine happens to be a success." The quote resembles clearly his drive and ambition. Again this is something you can apply in your business as well. You can have talent and you can be the best at something but at the end of the day what separates good from the great is willpower and dedication combined with focus over a long period of time, that's what Drake had and that's what got him such a successful career after all.
Appreciate & Visualize Your Life
"Accept yourself. You don't have to prove shit to no one except yourself." We can clearly see that Drake loved himself as a person before he was successful. He had a vision and already knew that he would be where he is today. In an interview with Rap Radar in his mansion, he stated that he knew he would live in the mansion, he talked with his girl at that time and he was pointing locations where he would live. It's crazy that he did that before but you got to know that everything even a dream starts with nothing, with just a clear vision of where you want to go.
Know your path, love your life and yourself the way you are. Even in your darkest moments there is a light somewhere. Trust your intuition and trust the process. In that interview Drake also stated that visualizing helped him see the bigger picture and drove him to achieve more in his life. The truth is we can all learn amazing business & life lessons from Drake because he truly created his dreams and vision through visualization.
Have Fun With Your Career
"The moment I stop having fun with it, I'm done with it." This Drake quote is obviously clear. We can see that he has a big passion for his music and for his work. This is great because if you truly love what you do you already achieved what 90% of people just dream of doing. It's really important to love your job and love what you do because you will do it for your whole life. Build and create as much as you can. You will feel obligated to achieve more as you go through life because at the end of the day it's about building a great life and building amazing relationships with people around you. Do you and be the best at your job and put passion first and money second says, Drake.
Summary
A lot can be learned from Drake. We shared a lot of valuable business & life lessons from Drake. Now it's your time to apply those lessons in your life and business. We shared one of Drake's interviews where he talks about success and motivation and why he is obsessed about success in his life. Click on the link below this text to see the full video.